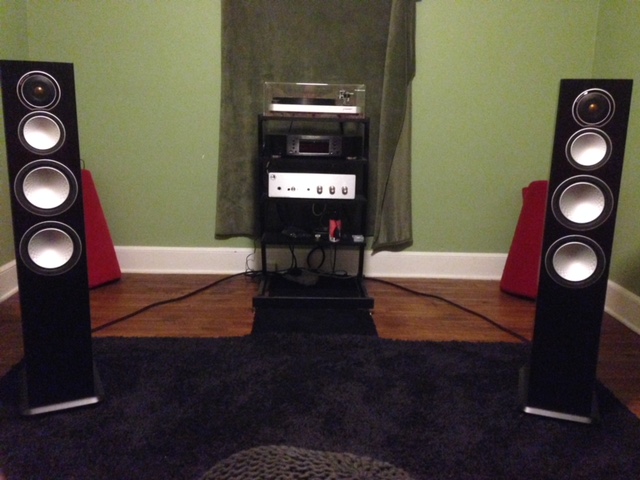 17 May

Recent Listening @ Radical Research HQ – PLAYLISTS

Free Falls Into the Vortex:

Wagner:
Celtic Frost – Into the Pandemonium
Prince – "Bambi," "Tamborine," "America"
No-Man – Love You to Bits (best guitar solo of 2019: David Kollar)
David Bowie – Low
Godley & Creme – Freeze Frame
My Dying Bride – 7 inches 1991-1994
My Dying Bride – Turn Loose the Swans
Amorphis – Black Winter Day EP
Witchcraft – The Alchemist
Thin Lizzy – Fighting
Beardfish – 2003 recording session
King Crimson – "Sleepless" live 10/94 Argentina
Desert Sessions – four songs from Vol. 11/12

Ginn:
Flying Saucer Attack – Further
Celtic Frost – Into the Pandemonium
Swans – Holy Money
Swans – Cop
Swans – Young God
Kansas – Point of Know Return
Wool – "Chances Are"
Rush – Caress of Steel
Throbbing Gristle – 20 Jazz Funk Greats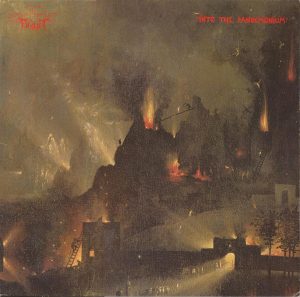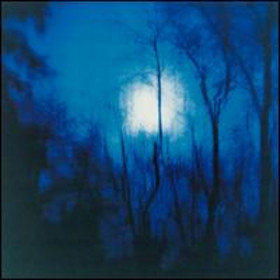 Exit the Warrior>>>
Wagner:
Rush – Permanent Waves
Van Der Graaf Generator – H to He Who Am the Only One
King Crimson – Thrak
Ved Buens Ende – Those Who Caress the Pale
Virus – The Black Flux (while thinking about Carheart)
Nuclear Death – various horrors '86-'00
Autopsy – 1987 demo
Archgoat – Angelcunt (Tales of Desecration)
Megadeth – The System Has Failed
Rush – Exit… Stage Left
Ginn:
Anaal Nathrakh – Total Fucking Necro
Thorns – Thorns
Porcupine Tree – "Waiting (Phase 2)"
Collosamite – All Lingo's Clamor EP
Rush – Hemispheres
Rush – Moving Pictures
Rush – "The Analog Kid"
Digable Planets – Blowout Comb
Carpathian Forest – Defending the Throne of Evil
Melvins – A Senile Animal
Melvins – Eggnog
Diabolical Masquerade – Nightwork
Scorn – Vae Solis
Pan-Thy-Monium – …..Dawn 1990 demo
Floor – Madonna 7"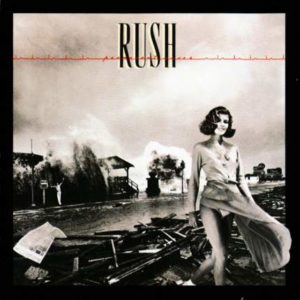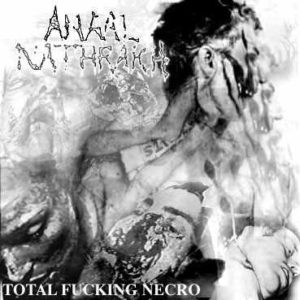 First listens of 2020
Wagner:
Nomeansno – Wrong
Arcturus – Arcturian
Ved Buens Ende – Those Who Caress the Pale
Blue Oyster Cult – Secret Treaties
Pink Floyd – A Saucerful of Secrets, "Chapter 24"
Tchornobog – Tchornobog
No-Man – Love You to Bits
Into Another – Into Another
Virus – Carheart
Ginn:
In Camera – IV Songs
Arcturus – Constellation
Fennesz – Venice
New Order – Low-Life
Summoning – Minas Morgul
Front Line Assembly – Tactical Neural Implant
Thergothon – Stream From the Heavens
Guapo – Black Oni
Effigies – Fly on a Wire
Burzum – Filosofem
Clogs – Lantern
Godflesh – Love and Hate in Dub
Radiohead – Kid A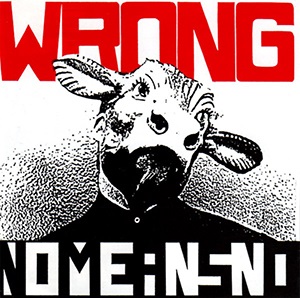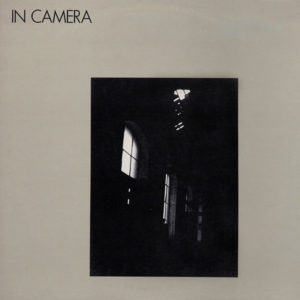 Wagner:
Virus – Carheart
No-Man – Love You to Bits
Porcupine Tree – In Absentia
Arcturus – Arcturian
Arcturus – Constellation
Circus – Movin' On
Corrosion of Conformity – Blind
King Crimson – Heavy Construkction
Gentle Giant – Free Hand
Styx – The Grand Illusion
Split Enz – "Stuff and Nonsense"
Ginn:
Bent Knee – Say So
Faith No More – Angel Dust
Holygram – Modern Cults
Count Raven – Destruction of the Void
Bathory – Blood on Ice
Leeway – Open Mouth Kiss
Type O Negative – Bloody Kisses
Nirvana – Bleach
Brujeria – Matando Gueros + demos
Eela Craig – Missa Universalis
Brown Vs. Brown – Odds and Unevens
Queens of the Stone Age – Like Clockwork
Sloan – "Hollow Head"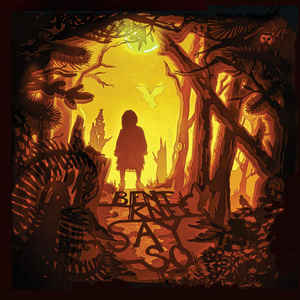 Wagner:
Ved Buens Ende – Written in Waters
Virus – Carheart
Mayhem – De Mysteriis Dom Sathanas Live
Oranssi Pazuzu – VärähtelijäGenesis – The Lamb Lies Down on Broadway
Psychotic Waltz – The God-Shaped Void
Leprous – Pitfalls
Steven Wilson – "Significant Other"
The Buggles – "Rainbow Warrior"
Rob Halford – Celestial
Iron Maiden – "Twilight Zone," "Wrathchild," Maiden Japan
Gonin-Ish – "The Crimson Memory"
Ginn:
Voivod – Killing Technology
Brand X – Unorthodox Behaviour
Kate Bush – Hounds of Love
EL-P – Cancer for Cure
Albino Slug – Albino Slug
O.Rang – Fields and Waves
Radiohead – Kid A
Anekdoten – A Time of Day
Voxtrot – "The Start of Something"
Alastis – The Other Side
Prince Paul – Prince Among Thieves
Anglagard – Buried Alive
U.K. – U.K.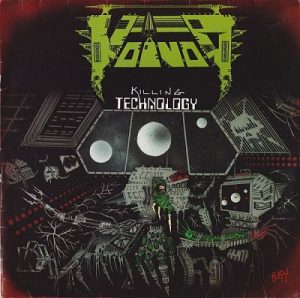 Wagner:
Circus – Movin' On
Wobbler – Rites at Dawn
Virus – Carheart
In Flames – Lunar Strain
Roxy Music – Roxy Music
King Crimson – A Beginner's Guide to Projekcts: The Deception of the Thrush
Manes – "Ease Yourself Back (Into Consciousness)," "Tzolv"
Purtenance Avulsion – "Inside the Crematory"
Spock's Beard – "The Light" (song)
Melvins – five-eighths of Pinkus Abortion Technician
Ginn:
Bizarre – Beautica
Eela Craig – Missa Universalis
Kansas – various tracks from the first 5 albums
Photek – The Hidden Camera EP
Aeternus – Beyond the Wandering Moon
Sieges Even – "The Lonely View of Condors," "Unbreakable"
Cave In – Jupiter
Bjork – Medulla; "Telegram" and "Joga" remixes
Urfaust – "Voodoo Dust"
Radiohead – Amnesiac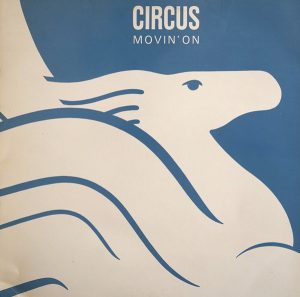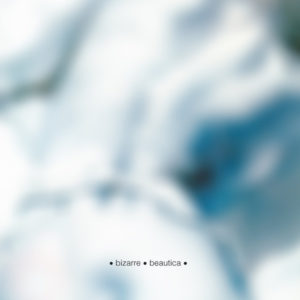 Live to Listen, Listen to Live:
Wagner:
Enslaved – Mardraum: Beyond the Within
Mayhem – Daemon
Arcturus – Aspera Hiems Symfonia
Joywave – How Do You Feel Now?
Sanctuary – Inception
Fates Warning – Live Over Europe
Incantation – Onward to Golgotha; Mortal Throne of Nazarene
King Crimson – Live at the Orpheum
Jakszyk/Fripp/Collins – A Scarcity of Miracles
Devil Doll – Dies Irae
Abstrakt Algebra – II (unreleased 1997 album)
Minus the Bear – Planet of Ice
Thom Yorke – "Atoms for Peace"
TNT – "Wisdom"
Ginn:
Ulver – Drone Activity
Red House Painters – Red House Painters (aka Rollercoaster); "Shock Me"
Joy Division – Unknown Pleasures
Abhorrence – Completely Vulgar
Goblin – Roller
Lustmord – Heresy
Bark Psychosis – Hex
Madvillain – Four Tet Remixes
Disgrace – Vol. 2
Bohren & der Club of Gore – Black Earth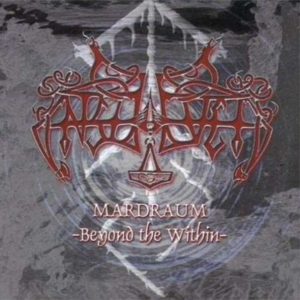 Givingthanks:
Wagner:
Wobbler – From Silence to Somewhere
Toby Driver – Madonnawhore
No-Man – Speak
Slayer – Show No Mercy
Abigor – Opus IV
Leprous – Pitfalls
Wishbone Ash – Just Testing
Discipline – To Shatter All Accord
Virus – Memento Collider
Blut Aus Nord – 777 Sect(s)
Angel Witch – Angel of Light
Realm – Suiciety
Ginn:
Black Tape for a Blue Girl – Remnants of a Deeper Purity
Disco Inferno – The 5 EPs
Hades – The Dawn of a Dying Sun
Saint Vitus – Saint Vitus (1984)
Guided By Voices – Alien Lanes
Samael – Ceremony of Opposites
Virus – The Agent That Shapes the Desert
Bowery Electric – Bowery Electric
In the Woods… – Strange in Stereo
Lush – Split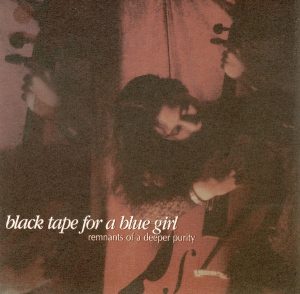 Listening with mind open and eyes closed:
Wagner:
City Boy – City Boy
Bent Knee – You Know What They Mean
Chroma Key – Colorblind, "Landslide," "Strong"
Joywave – How Do You Feel Now?
Split Enz – Corroboree
Anekdoten – A Time of Day
Immortal – Blizzard Beasts
Tool – Fear Inoculum
Fates Warning – Awaken the Guardian Live, "Still Remains"
Mayhem – Daemon (on my way to kill Teloch)
Ginn:
Rotting Christ – Non Serviam
Lilys – In the Presence of Nothing
Idlewild – 100 Broken Windows
Idlewild – "Love Steals Us from Loneliness"
Septic Flesh – Esoptron
Tape – Rideau
Glassjaw – Everything You Wanted To Know about Silence
Goblin – Buio Omega
Ice – Bad Blood
Labradford – Mi Media Naranja
Anglagard – Hybris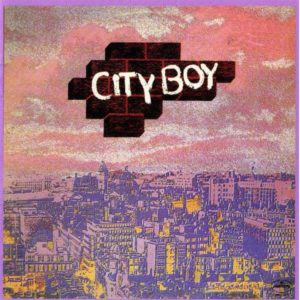 Just trying to make sense of it all. This helps:
Wagner:
Lost Horizon – A Flame to the Ground Beneath
Black Sabbath – Black Sabbath
Opeth – In Cauda Venenum
Fates Warning – Perfect Symmetry demos
Immortal – Diabolical Fullmoon Mysticism
Xysma – Fata Morgana 7″
Leprous – Pitfalls
Bruford – Gradually Going Tornado
Earth Electric – Vol. 1: Solar
Bent Knee – You Know What They Mean
No-Man – Schoolyard Ghosts
Blut Aus Nord – Hallucinogen
Testament – "Alone in the Dark" (2001 w/Steve Souza)
Ginn:
Coil – The Ape of Naples
The Birthday Party – Junkyard
Impaled Nazarene – Decade of Decadence
Ministry – The Mind Is a Terrible Thing to Taste
Even Johansen – Quiet and Still
Mercyful Fate – "Evil" (R.I.P. Timi Hansen)
Poison Idea – Feel the Darkness
Abigor – Four Keys to a Foul Reich
The Danse Society – Seduction
Cluster – Sowiesoso
Marduk – Dark Endless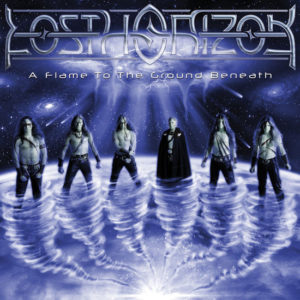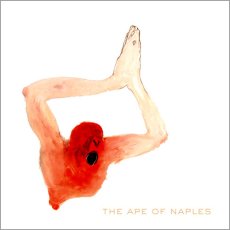 Wagner:
Xysma – Yeah
Witchcraft – Firewood
Motorhead – "Iron Fist"/"Remember Me, I'm Gone" 7″
Amebix – The Power Remains
Amebix – Monolith
Blut Aus Nord – Hallucinogen
Heldon – Interface
Buggles – Adventures in Modern Recording
Pestilence – Dysentery 1987 demo
Osanna – L'uomo
Legend (US) – From the Fjords
Judas Priest – "Turbo Lover"
Burzum – Burzum
Kayo Dot – "Whisper Ineffable"
Ginn:
Samael – Worship Him
Skryptor – Luminous Volumes
Clan of Xymox – Clan of Xymox
Quiet Sun – Mainstream
Voivod – Killing Technology
Lush – Split
Secret Chiefs 3 – Le Mani Destre Recise Degli Ultimi Uomini
Magma – Attahk
Bent Knee – "Hold Me In"
The Cure – The Head on the Door
Mayhem – Daemon
The Legendary Pink Dots – Any Day Now
The Legendary Pink Dots – Hallway of the Gods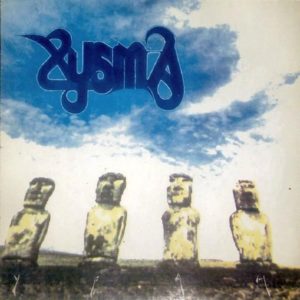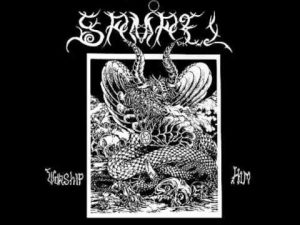 Wagner:
Ihsahn – After
Gaahls Wyrd – Gastir: Ghosts Invited
Rush – A Farewell to Kings
Fates Warning – Parallels
Fates Warning – Inside Out
Morrissey – Kill Uncle
Therion – Of Darkness
Mortem – Slow Death 7″
King Crimson – In the Wake of Poseidon
Mr. Bungle – California
Bent Knee – You Know What They Mean
Acid Bath – Radio Edits
Toby Driver – "Kandu vs. Corky (Horrorca)"
Yes – "Parallels," "Awaken," Vevey (Revisited)," "Amazing Grace"
Ginn:
Dismember – Indecent and Obscene
Univers Zero – Uzed
Sarcofago – I.N.R.I.
Piano Magic – Low Birth Weight
Dawn – Naer Solen Gar Nilper For Evogher
Les Thugs – As Happy as Possible
Mr. Bungle – California
Gaahls Wyrd – Gastir: Ghosts Invited
Peter Gabriel – Passion
Morgoth – Cursed
Sad Lovers & Giants – Epic Garden Music
Merciless – The Awakening
Picture – "Eternal Dark" (song)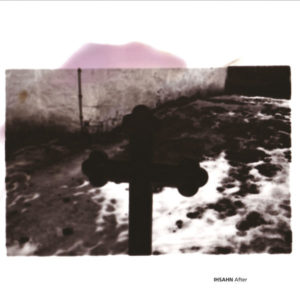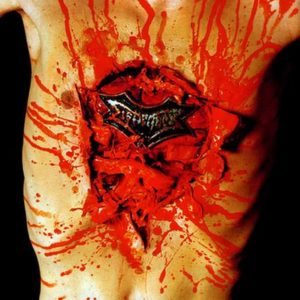 Wagner:
Jethro Tull – Aqualung (Steven Wilson remix)
Opeth – In Cauda Venenum
Tool – Fear Inoculum
Heldon – Stand By
Kyuss – Blues for the Red Sun
Kyuss – Sky Valley
Kayo Dot – Blasphemy
Toby Driver – In the L…L…Library Loft
Kreator – Coma of Souls
Kreator – Extreme Aggression
Armored Saint – Symbol of Salvation demos
Hypocrisy – Abducted
Ginn:
'O'Rang – Herd of Instinct
Mayhem – advance singles from Daemon
Richard Pinhas – Chronolyse
Gang Starr – Daily Operation
Mystifier -Goetia
Eric B and Rakim -Follow the Leader
Death Side – Wasted Dream
Jawbox – For Your Own Special Sweetheart
Sugar – "Needle Hits E"
Kyuss – Sky Valley
The Effigies – Ink
Manes – Under ein Blodraud Manne
Pestilence – Testimony of the Ancients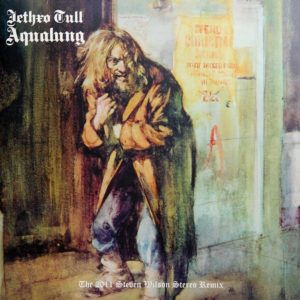 Wagner:
Gaahls Wyrd – Gastir: Ghosts Invited
Kayo Dot – Blasphemy, Hubardo, Coyote, "The Mortality of Doves"
Toby Driver – They Are the Shield
King Crimson – Red
Nirvana – Bleach
Pearl Jam – Riot Act
Yes – Tormato
Holocaust – Spirits Fly
Ginn:
Chelsea Wolfe – Birth of Violence
Sonic Youth – Dirty
Pyogenesis – Ignis Creatio
Nation of Ulysses – 13-Point Program to Destroy America
Incantation – Mortal Throne of Nazarene
Solefald – Neonism
Helmet – "Silver Hawaiian"
Sugar – File Under: Easy Listening
The Third Eye Foundation – Sound of Violence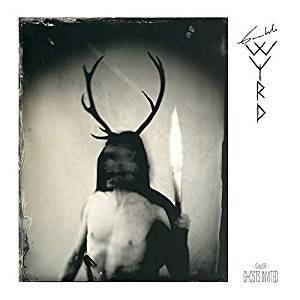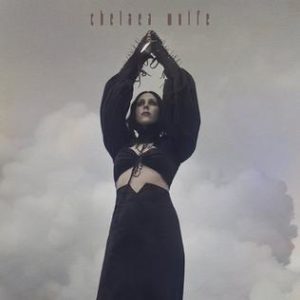 Final listens, Summer 2019:
Wagner:
Tchornobog – Tchornobog
Ulver – Childhood's End
Bent Knee – You Know What They Mean
Joywave – Content
Styx – Equinox
Roxy Music – Siren
Plasmatics – Coup d'Etat
Faith No More – Angel Dust
Gaahls Wyrd – Gastir: Ghosts Invited
OSI – Fire Make Thunder
Biscuit:
Archers of Loaf – Icky Mettle
Crack the Sky – Crack the Sky
Deceased – The Blueprints For Madness
Hot Snakes – Suicide Invoice
Guided by Voices – Alien Lanes
The Black – The Priest of Satan
Queens of the Stone Age – Songs for the Deaf
Converge – Jane Doe
The Bronx – "History's Stranglers"
Jesus Lizard, Melvins and Superchunk tracks from the Dope, Guns and Fucking in the Streets compilation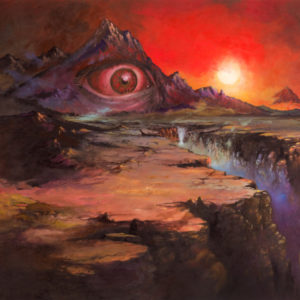 September '19, week 1:
Blut Aus Nord – The Work Which Transforms God
Morrissey – Vauxhall and I
De De Lind – Io Non So Da Dove…
A Forest of Stars – Beware the Sword You Cannot See
Vlad Tepes / Belketre – March to the Black Holocaust
Finch – Glory of the Inner Force
Deftones – "Digital Bath"
Mayhem – De Mysteriis Dom Sathanas
Boards of Canada – Geogaddi
Bettie Serveert – Palomine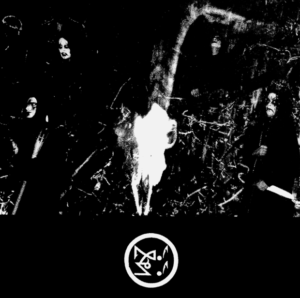 hear, now:
Wagner:
Tool – Fear Inoculum
Bent Knee – You Know What They Mean
Leprous – Pitfalls
Leprous – Tall Poppy Syndrome
Circa Survive – Descensus
Europe – Wings of Tomorrow
Slayer – Decade of Aggression
Japan – Exorcising Ghosts
Pelt – Pearls From the River
Soundgarden – Superunknown
Triptykon – Melana Chasmata
Gang Starr – Hard to Earn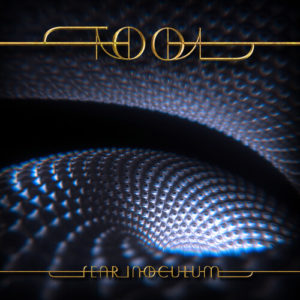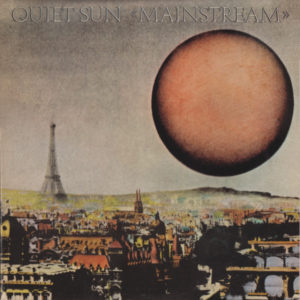 in trance:
Wagner:
Genesis – Selling England by the Pound
Brand X – Livestock
Samla Mammas Manna – Klossa Knapitatet
The Residents – Meet the Residents
Scorpions – In Trance
Saga – Worlds Apart
Hieronymus Bosch – The Human Abstract
Phil Manzanera – Diamond Head
Libra – Schock
Iron Maiden – Iron Maiden
Deathspell Omega – The Furnaces of Palingenesia
Bat For Lashes – The Haunted Man
Supuration – Sultry Obsession
Queens of the Stone Age – Like Clockwork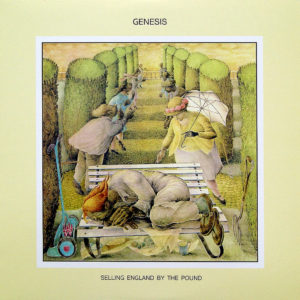 mid-August:
Wagner:
Frank Zappa – The Man From Utopia, Studio Tan, Baby Snakes
Master's Hammer – Vracejte Konve Na Misto
Supuration – "Sojourn in the Absurd"
Loudblast – Sublime Dementia
Canvas Solaris – Chromosphere
Thom Yorke – Anima
Roxy Music – Avalon
Boston – Boston
Johannes Luley – Qitara
Helstar – Nosferatu
Emperor – Anthems to the Welkin at Dusk
Ginn:
His Name is Alive – Livonia
Corrosion of Conformity – Technocracy
Cocteau Twins – Victorialand
Gastr Del Sol – The Serpentine Similar
Alice In Chains – Facelift
David Bowie – Heathen
David Bowie – Blackstar
Wool – Box Set
Tad – Salt Lick
Mr. Bungle – Mr. Bungle
Bjork – Pagan Poetry single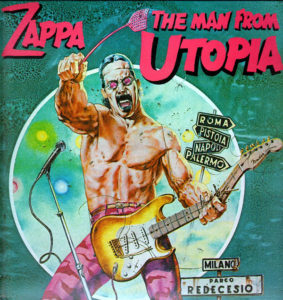 The Blur of August:
Wagner:
Jethro Tull – Thick as a Brick
Black Sabbath – Technical Ecstasy
Spiral Architect – A Sceptic's Universe
Psychotic Waltz – Bleeding
Kayo Dot – Blasphemy
Camel – first two albums
Magnum – Marauder
Thom Yorke – Anima
Roxy Music – Stranded
Sadus – Illusions
Ginn:
Henry Cow – Unrest
Mayhem – Grand Declaration of War
Mark Lanegan – Whiskey for the Holy Ghost
Mark Lanegan – Blues Funeral
Whirr – Sway
Master's Hammer – Vracejte Konve na Misto
Scott Walker – Scott IV
My Bloody Valentine – "Soon"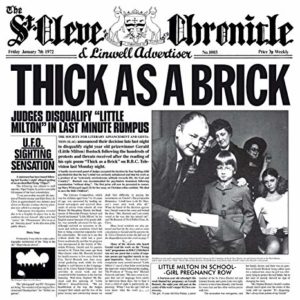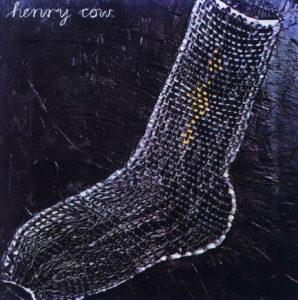 Can't Get Enough:
Wagner:
Bruford – One of a Kind
Manfred Mann's Earth Band – Solar Fire
Deathspell Omega – much of 2004-2019
Emperor – Wrath of the Tyrant 1992 demo
Cirith Ungol – One Foot in Hell, most of Paradise Lost
Split Enz – "Semi-Detached", "Remember When"
Camel – "Cloak and Dagger Man"
lots of Devil Doll
Ulver – Drone Activity
Kayo Dot – Blasphemy
Ginn:
Napalm Death – Fear, Emptiness, Despair
Napalm Death – Diatribes
Timeghoul – 1992-1994
Scratch Acid – Berserker
Oval – 94 Diskont
Tool – Undertow
Fates Warning – "Don't Follow Me"
Thank You Scientist – Maps of Non-Existent Places
Deathspell Omega – The Furnaces of Palingenesia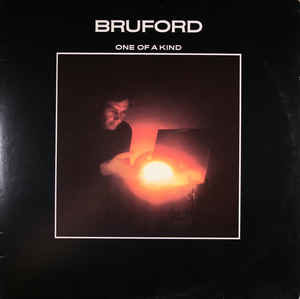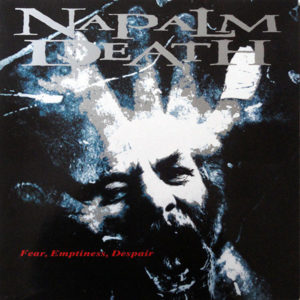 Keepin' it unreal, mid-July 2019:

Anathema – We're Here Because We're Here
Biglietto Per L'inferno – s/t
Crack the Sky – Safety in Numbers
Therion – Time Shall Tell EP
Alcatrazz – No Parole from Rock 'n' Roll
Helloween – The Time of the Oath
Chrome – Half Machine Lip Moves
Satyricon – Rebel Extravaganza
Biglietto Per L'inferno – s/t
Human Clay – "Heaven on Earth"
Altar de Fey – Echoes in the Corridor
Negative Approach – Total Recall
Paul Chain – Life & Death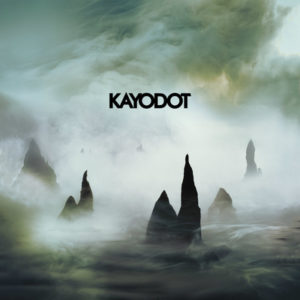 early July '19:
Van Der Graaf Generator – The Least We Can Do is Wave to Each Other
Neuschwanstein – Battlement
TV Toy – "Instant This, Instant That"
Everything Everything – A Fever Dream
Last Crack – Burning Time
Cirith Ungol – Witch's Game 12″
Deathspell Omega – The Furnaces of Palingenesia
Deathspell Omega – "1523"
Polvo – Today's Active Lifestyles
Dazzling Killmen – Face of Collapse
Fates Warning – Parallels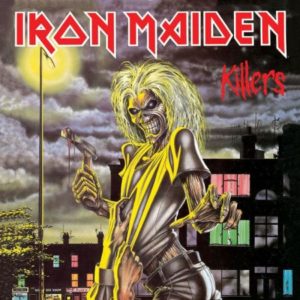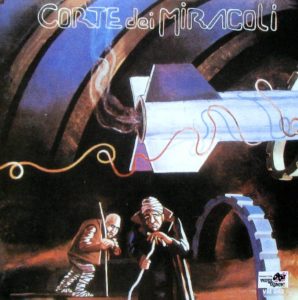 mid June '19 II
Wagner:
Deathspell Omega – The Furnaces of Palingenesia
Voivod – Dimension Hatross
Baroness – Gold & Grey
Mahavishnu Orchestra – Visions of the Emerald Beyond
Deftones – Deftones
Cathedral – Statik Majik
Pan-Thy-Monium – Dawn of Dreams
Egoist – Ultra-Selfish Revolution
Genesis – Nursery Cryme
Aphrodite's Child – 666
Heldon – Stand By
Carcass – Necroticism: Descanting The Insalubrious
Carcass – Heartwork
Memento Mori – Rhymes of Lunacy
Steve Reich – Music for 18 Musicians
Deathprod – Morals & Dogma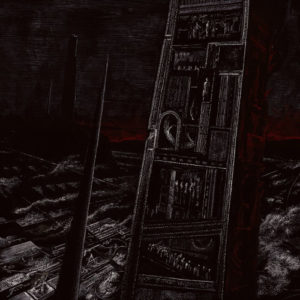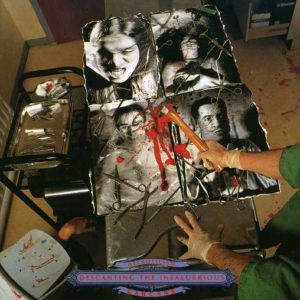 mid June '19

Deathspell Omega – Kenose
DVC – Descendant Upheaval
Benediction – Dark is the Season
Incubus – Serpent Temptation (1988 original)
Green Carnation – Light of Day, Day of Darkness
Tim Bowness – Abandoned Dancehall Dreams
Bruford – Feels Good to Me
TV Toy – 6 song live 1982
Voivod – Killing Technology
Aerosmith – Draw the Line
Devo – Q: Are We Not Men? A: We Are Devo!
Cirith Ungol – King of the Dead
Dissection – Storm of the Light's Bane
Queensryche – Operation: Mindcrime
Tim Bowness – Abandoned Dancehall Dreams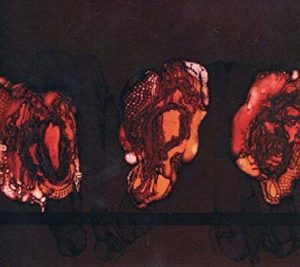 then came the last days of May
Pyogenesis – Sweet X-Rated Nothings
The Alan Parsons Project – Tales of Mystery and Imagination
Akercocke – Words That Go Unspoken, Deeds That Go Undone
Mercyful Fate – Don't Break the Oath
Saint Vitus – Saint Vitus (1984)
Bullet Lavolta – The Gift
Strapping Young Lad – City
Death – "Sacred Serenity"
more days of May…

Arch Matheos – Winter Ethereal
Stargazer – A Merging to the Boundless
Roxy Music – Flesh and Blood
Melvins – "The Anti-Vermin Seed"
Hawkwind – In Search of Space
Be Bop Deluxe – Modern Music
Kiss – Gene Simmons 1978 album, Dynasty
Abigor – Verwustung: Invoke the Dark Age, Opus IV
Carcass – Tools of the Trade EP
Carbonized – Disharmonization
Satyricon – "Tied in Bronze Chains"
Sepultura – Beneath the Remains
Virus – Oblivion Clock EP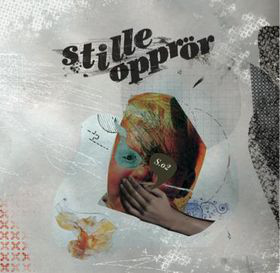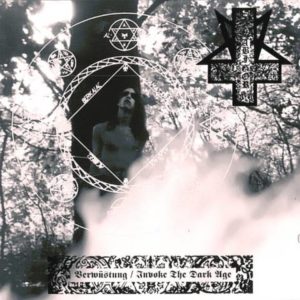 week of May 6th…

Wagner:
Watchtower – Concepts of Math: Book One
Manilla Road – The Courts of Chaos
Gigan – Multi-Dimensional Fractal Sorcery and Super Science
Melvins – Hostile Ambient Takeover
Dax Riggs – Say Goodnight to the World
Happy the Man – Beginnings
In the Woods… – "Omnio" track
Peter Hammill – "A Better Time (Acapella)"
Ginn:
Fields of the Nephilim – Elizium
Funebrarum – Beneath the Columns of Abandoned Gods
Extol – Extol
Repulsion – Horrified
Diabolical Masquerade – "Haunted by Horror"
Napalm Death – Harmony Corruption
Taake – "Over Bjoergvin Graater Himmerik VII"
Peter Gabriel – Security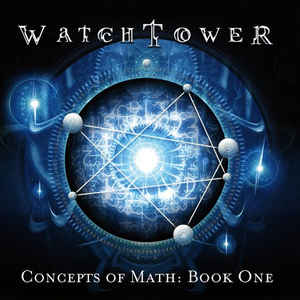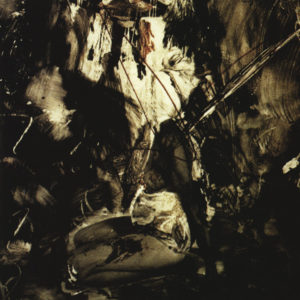 Then Came The First Days of May…
Monster Magnet – Dopes to Infinity (custom perfect 8-song version)
Mekong Delta – Visions Fugitives
Steven Wilson – Hand Cannot Erase
Genesis – "Twilight Alehouse"
Catacomb – The Lurker at the Threshold / In the Maze of Kadath
Magnum – Kingdom of Madness
Kraftwerk – The Man-Machine
Mercyful Fate – In the Shadows
Forbidden – "Forbidden Evil" (song)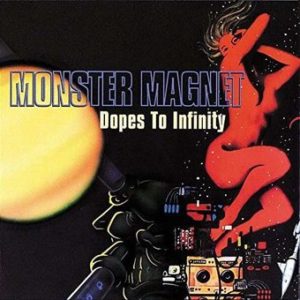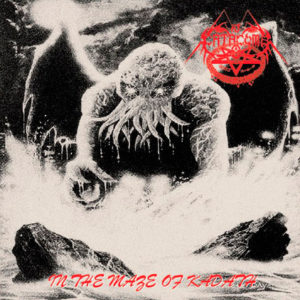 late April
Wagner:
The Cure – 4:13 Dream
King Crimson – Discipline
Eela Craig – "Circles"
The Residents – various weirdness
Magma – Udu Wudu
Mike Oldfield – Tubular Bells
Holy Terror – Mind Wars
Mekong Delta – The Principle of Doubt
Witch Cross – Fit for Fight
Ginn:
Unleashed – Shadows in the Deep
Novalis – Sommerabend
Himinbjorg – Haunted Shores
As Serenity Fades – Earthborn
Gorgoroth – Incipit Satan
Gamma Ray – Land of the Free
Minus the Bear – Voids
Seefeel – "Time to Find Me (AFX Slow mix)"
Today Is the Day – Supernova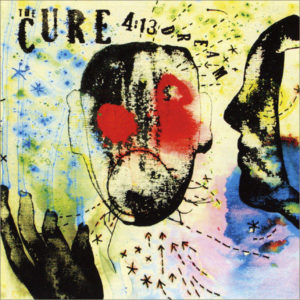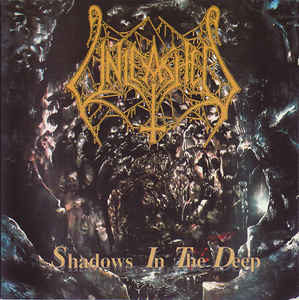 mid April
Wagner:
In the Woods – Omnio
Drawn – A New World?
Kiss – Destroyer
Manowar – Sign of the Hammer
Rush – Caress of Steel, A Farewell to Kings
Peter Hammill – Nadir's Big Chance
Pestilence – Testimony of the Ancients
Trelldom – Till et Annet…
Manitou – Entrance
Blue Oyster Cult – "Perfect Water"
Ginn:
Liers in Wait – Spiritually Uncontrolled Art
Rob – Maniac OST
Hawkwind – PXR5
Obituary – The End Complete
Glenn Hughes – From Now On…
Cave In – "All Illusion"
Deathrow – Raging Steel
Current 93 – Of Ruine or Some Blazing Starre
Root – Hell Symphony
Cadaver – Hallucinating Anxiety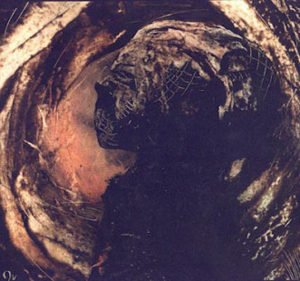 early April
Wagner:
Kayo Dot – Coffins on Io
Canvas Solaris – The Atomized Dream
Duran Duran – Seven and the Ragged Tiger, "Late Bar"
Genesis – Foxtrot
Baroness – Purple
Root – The Book
Anathema – "Everything"
Ginn:
Carcass – Heartwork
Abigor – Verwustung – Invoke the Dark Age
For Against – Coalesced
Immortal – Pure Holocaust
King Crimson – Lizard
Cemetary – An Evil Shade of Grey
Stillborn – "Albino Flogged in Black"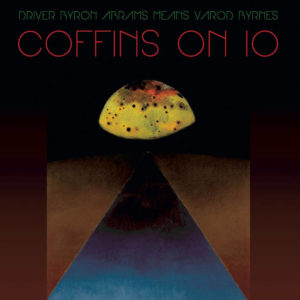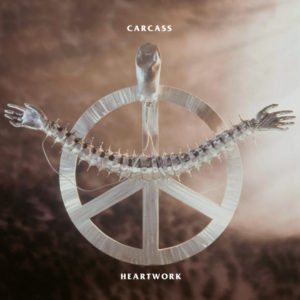 late March

Nomeansno – Mama, "Some Bodies"
Slayer – Haunting the Chapel
The Fixx – "Deeper and Deeper"
King Crimson – Three of a Perfect Pair
Tim Bowness – Flowers at the Scene
Discipline – Captives of the Wine Dark Sea
The Residents – Fingerprince, "Kaw-Liga"
Aeternus – …And So the Night Became
Idlewild – B-sides from The Remote Part
Morbid Angel – Altars of Madness
The Afghan Whigs – Congregation
December Wolves – Completely Dehumanized
Mysticum – In the Streams of Inferno
Sindrome – Resurrection: The Complete Collection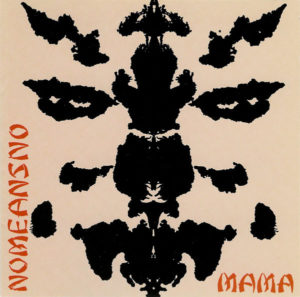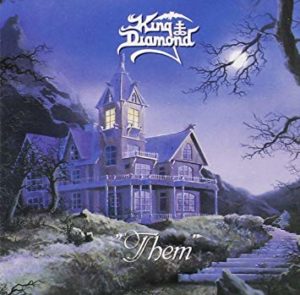 mid March
Wagner:
Borknagar – The Olden Domain
Blue Oyster Cult – Cultosaurus Erectus
Hammers of Misfortune – The August Engine
Wobbler – Rites at Dawn
Osbourne/Rhoads/Daisley/Kerslake aka Blizzard of Ozz – "Over the Mountain"
Opeth – Heritage
Paraxism – 1993 promo
Naervaer – "En Som"
No-Man – Schoolyard Ghosts
Nirvana – Bleach
Ginn:
Laika – Silver Apples of the Moon
Melvins – Stoner Witch
Van Der Graaf Generator – "White Hammer"
Timeghoul – 1992-1994 Discography
Red House Painters – self-titled 1
Trial of the Bow – Ornamentation
The Obsessed – The Church Within
Satyricon – "Tied in Bronze Chains"
Raison D'etre – Within the Depths of Silence and Phormations
Dead Can Dance – Spleen and Ideal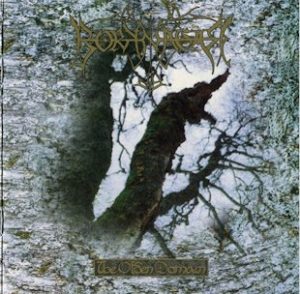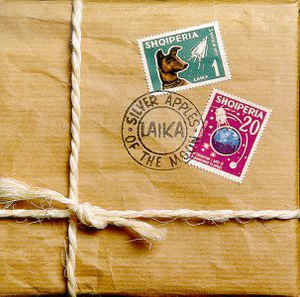 early March

In The Woods… – Strange in Stereo
Fleurety – Min Tid Skal Komme
King Crimson – In the Court of the Crimson King
The Michael Schenker Group – choice slabs from first 4 albums
Fates Warning – Theories of Flight
Max Webster – High Class in Borrowed Shoes
Brian Eno – Taking Tiger Mountain (By Strategy)
Sinister – Cross the Styx
Sinister – Diabolical Summoning
Helstar – A Distant Thunder
Diamanda Galas – Vena Cava
Univers Zero – Ceux du Dehors
Death – Scream Bloody Gore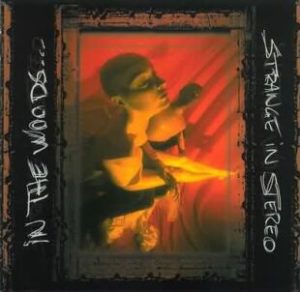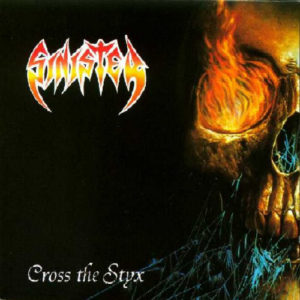 late February

Wagner:
Anathema – Eternity
A Forest of Stars – A Shadowplay for Yesterdays
Bill Ward – Ward One: Along the Way
Death – Human
Hallows Eve – Death and Insanity
Fear Factory – Soul of a New Machine
Bruce Dickinson – Accident of Birth
David Bowie – "Aladdin Sane," "Time," "Prettiest Star," "Lady Grinning Soul"
Roxy Music – Country Life
Friendship Time – s/t
Herbie Hancock – live in Greensboro NC 2/12/19 (Vinnie Colaiuta holy shit!)
Aborym – Kali Yuga Bizarre
Dark Tranquillity – Of Chaos and Eternal Night
Bohren & der Club of Gore – Black Earth
Dead Can Dance – Within the Realm of a Dying Sun
Babatunde Olatunji – Drums of Passion
Type O Negative – Bloody Kisses
The Bug – Tapping the Conversation
Primordial – A Journey's End
Virus – The Agent that Shapes the Desert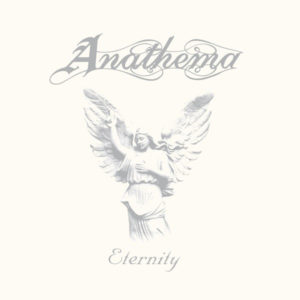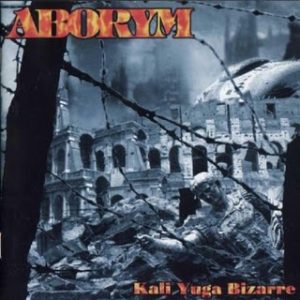 mid February

Wagner:
Agent Steel – Unstoppable Force
Van Der Graaf Generator – Still Life
Eddie Jobson/Zinc – The Green Album
Master's Hammer – Fascinator
Opeth – Still Life
I Left the Planet – s/t EP
A Forest of Stars – Grave Mounds and Grave Mistakes
Kayo Dot – Gamma Knife
Brand X – "Modern, Noisy and Effective"
Ginn:
Nomeansno – 0+2=1
Moose – XYZ
Morbid Angel – Altars of Madness
Rival Schools – unreleased 2nd album
Hypocrisy – The Fourth Dimension
Saccharine Trust – Paganicons
Failure – Fantastic Planet
Manowar – "Guyana (Cult of the Damned)"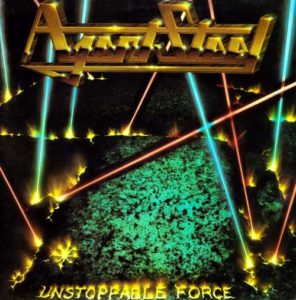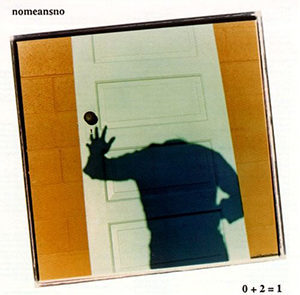 early February
Wagner:
Anaal Nathrakh – The Codex Necro
Judas Priest – Sin After Sin
Starbreaker – Dysphoria
Macabre (Pentagram) – "Be Forewarned" / "Lazy Lady" 7″
David Bowie – Scary Monsters (and Super Creeps)
Wishbone Ash – Just Testing
Talk Talk – It's My Life
Maxophone – Maxophone
Ginn:
Swallow – Blow
Destruction – Eternal Devastation
Gehenna – First Spell
Depresy – Sighting
To Rococo Rot – "Parabola" track
The Joy Formidable – A Balloon Called Moaning
Cannibal Ox – The Cold Vein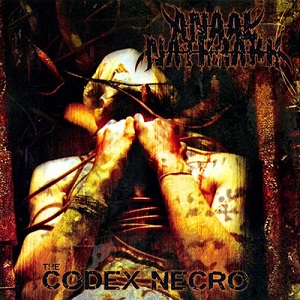 late January:
Halford – Live Insurrection
Master's Hammer – first two albums
Todd Rundgren – "The International Feel (in 8)"
Le Orme – Felona E Serona
Accept – Restless and Wild
Minus the Bear – Fair Enough EP
Skyclad – The Wayward Sons of Mother Earth
Satan – Suspended Sentence
Aeternus — …And So the Night Became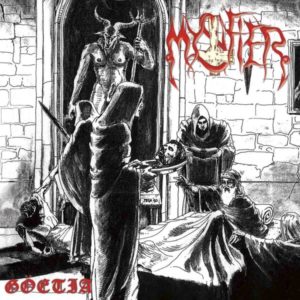 mid January:
Wagner:
Eddie Jobson/Zinc – The Green Album
Tim Bowness – Flowers at the Scene
A Forest of Stars – Grave Mounds and Grave Mistakes
In the Woods… – Live at the Caledonien Hall
Dredg – The Pariah, the Parrot, the Delusion
Godley/Creme – Freeze Frame
King Crimson – Lizard
Peter Hammill – "A Louse Is Not a Home" track
Mekong Delta – Dances of Death (and Other Walking Shadows)
Suffocation – Effigy of the Forgotten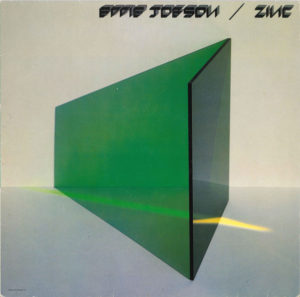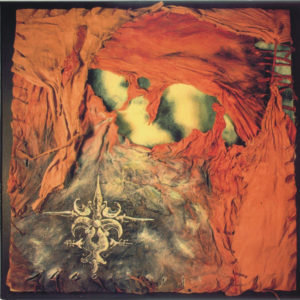 early January:
Wagner:
Master's Hammer – Ritual
Grobschnitt – Rockpommel's Land
Rush – Fly By Night
Earth Electric – Vol. 1: Solar
Pestilence – Consuming Impulse
Scorpions – In Trance
The Fixx – Reach the Beach
Spock's Beard – X
Ginn:
Cocteau Twins – Victorialand
Holy Terror – Terror and Submission
The Cramps – Songs the Lord Taught Us
Mew – Visuals
Forbidden – Twisted Into Form
Arcadia – So Red the Rose
Samael – Ceremony of Opposites
The Tea Party – Edges of Twilight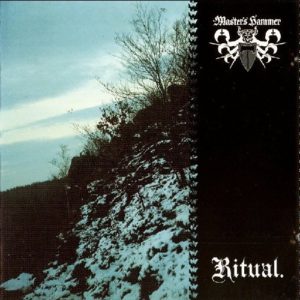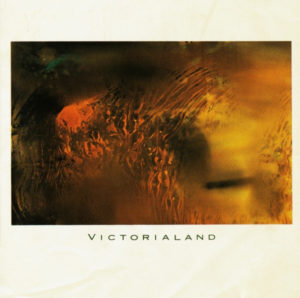 late December:
King Diamond – Conspiracy
Pan-Thy-Monium – Dawn Of Dreams
Mayhem – Grand Declaration Of War
Manowar – Hail to England
Chaos UK – Short Sharp Shock
Dimmu Borgir – For All Tid
Team Sleep – "Ever (Foreign Flag)" track
Incantation – Mortal Throne of Nazarene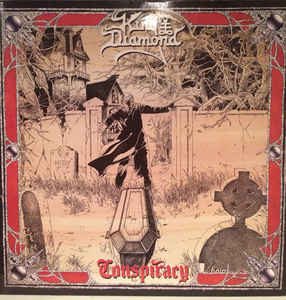 mid December:
Wagner:
Holy Terror – Terror and Submission
Holy Terror – Mind Wars
McDonald & Giles – s/t
The United States of America – s/t
Rush – Power Windows
Voivod – "Condemned to the Gallows"
Abigor – Fractal Possession
Genesis – Trespass
OSI – Free
Yngwie Malmsteen's Rising Force – Marching Out
Ginn:
Chelsea Wolfe – Pain Is Beauty
Red House Painters – Ocean Beach
Leatherface – Mush
Quella Vecchia Locanda – Il Tempo della Gioia
Entombed – Clandestine
Dax Riggs – Say Goodnight to the World
Nirvana – "Sifting" track
Out Cold – Lost Cause EP
Attacker – The Second Coming
Heldon – Allez Teia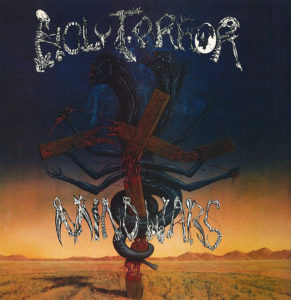 early December:

Wagner:
Brand X – Product
Old – Formula, "Who are You"
Ihsahn – Arktis
Strawbs – Ghosts
Granada – Espana Ano 75
Believer – Extraction from Mortality
Ginn:
Bjork – Post
Old – Lo Flux Tube
Old – The Musical Dimensions of Sleastak
This Empty Flow – Magenta Skycode
Destruction – Infernal Overkill
Minor Threat – Complete Discography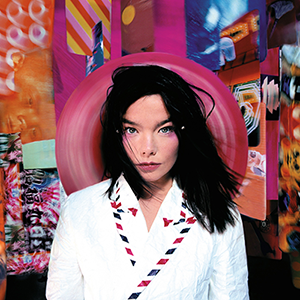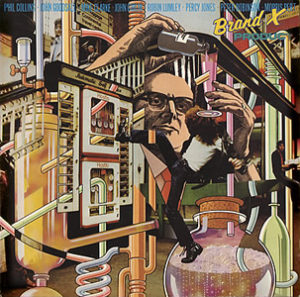 mid November:

Wagner:
Self Spiller – Worms in the Keys
Coroner – Punishment for Decadence
Mayhem – Wolf's Lair Abyss
Bjork – Vulnicura
Colosseum II – Electric Savage
Paul Chain – Alkahest
Tim Finn – "In a Minor Key" track
Ginn:
The London Suede – The Blue Hour
Purtenance – Member of Immortal Damnation
Band of Susans – Veil
Horrified – In the Garden of Unearthly Delights
Arcturus – Aspera Hiems Symfonia
Hypocrisy – The Fourth Dimension
The Belle Game – "Yuh" track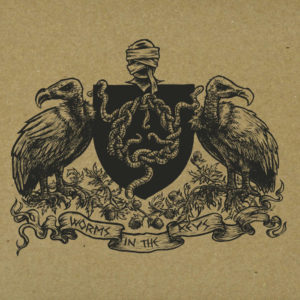 early November:

Wagner:
Cirith Ungol – One Foot in Hell
Rush – Rush
Voivod – The Wake
DVC – Molecular Shadow
Mekong Delta – The Principle of Doubt
Triumvirat – "Dancer's Delight" track
Ginn:
Hades – Alone Walkying demo
Rush – Signals
Beyond Dawn – The Righteous Underground
Master's Hammer – Jilemnicky Okultista demo
Devil Doll – Dies Irae
Sigh – "Curse of Izanagi" track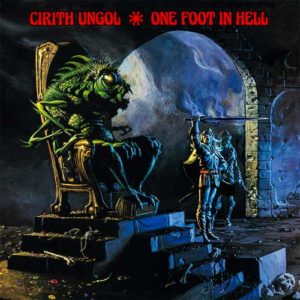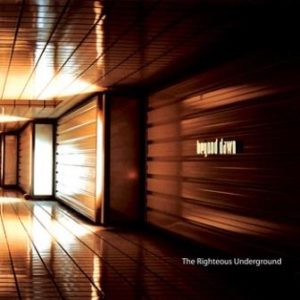 late October:
Wagner:
Borknagar – Quintessence
Manowar – Into Glory Ride
Mekong Delta – Visions Fugitives
Gorefest – False
Phil Manzanera – K-Scope
Raw Material – "Empty Houses" track
Grobschnitt – awash in various versions of "Solar Music"
Ginn:
Kayo Dot – Plastic House on Base of Sky
Gorgoroth – Destroyer
Running Wild – Gates of Purgatory
Dun – Eros
Nifelheim – Servants of Darkness
Teenage Fanclub – "Sparky's Dream" track
Marduk – Heaven Shall Burn…When We Are Gathered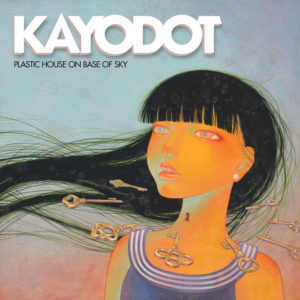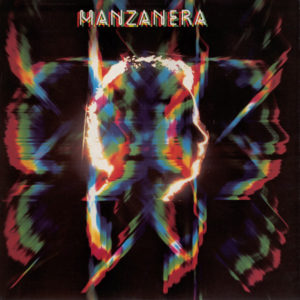 mid October:
Wagner:
Holy Terror – Terror and Submission
Voivod – The Wake, The Outer Limits
Jethro Tull – Songs from the Wood
Hammers of Misfortune – 17th Street
Armored Saint – "Reign of Fire" track
The 3rd & the Mortal – Tears Laid in Earth
Anaal Nathrakh – The Codex Necro
Ginn:
Solefald – Neonism
At the Gates – Slaughter of the Soul
The New Pornographers – "Challengers" track
Carpathian Forest – Through Chasm, Caves and Titan Woods
The 3rd & the Mortal – Tears Laid in Earth
Liers in Wait – Spiritually Uncontrolled Art
Phlebotomized – Immense Intense Suspense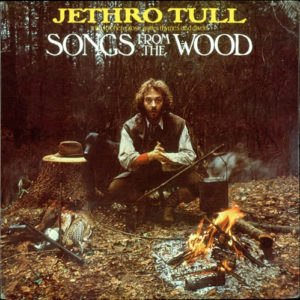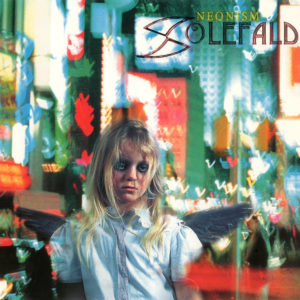 early October:
Jeff:
Beyond Dawn – The Righteous Underground, "Hairy Fiquid" > "Fairly Icky (live)"
"The Enemy God Dances with the Black Spirits," "Food For Your Soul", & "Tank" Carl Palmer side of ELP – Works
Manes – Slow Motion Death Sequence
Horrendous – Idol
Afflicted – all
Darryl Way's Wolf – Canis Lupus
Grobschnitt – s/t
Hunter:
Swervedriver – Mezcal Head
Root – The Temple in the Underworld
Sabbat – Envenom
Seaweed – Four
Mysticum – In the Streams of Inferno
Sepultura – Schizophrenia
Shining – Blackjazz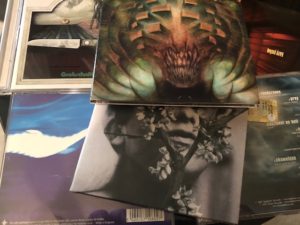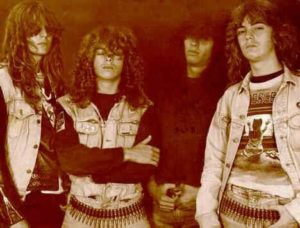 late September

Wagner:
Celtic Frost – Vanity/Nemesis
Egoist – Dead Egg
Brand X – Moroccan Roll
The Beatles – Help!
Helios Creed – The Last Laugh
Horrendous – Idol
Beherit – Drawing Down the Moon
Ginn:
Don Caballero – World Class Listening Problem
Type O Negative – Dead Again
Solefald – Neonism
Varathron – The Lament of the Gods EP
Chelsea Wolfe – Pain Is Beauty
Satyricon – Dark Medieval Times
Amorphis – The Karelian Isthmus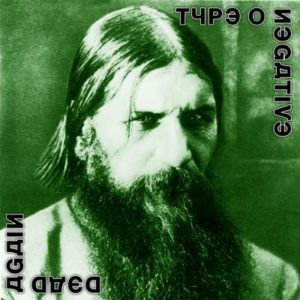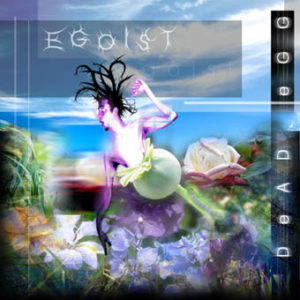 mid September 2018 II
Wagner:
Afflicted – Prodigal Sun
Manes – Slow Motion Death Sequence
Opeth – Deliverance
Grobschnitt – "Solar Music" (various versions)
Melvins – The Bootlicker
Palms – Palms
Everything Everything – Arc
The Pretty Things – S.F. Sorrow
Ginn:
Dark Tranquillity – Skydancer
Clan of Xymox – Clan of Xymox
Dodheimsgard – Kronet Til Konge
The Joy Formidable – The Big Roar
Scanner – Hypertrace
Death in June – Nada
Genesis – "Scenes from a Night's Dream" track
Darkthrone – Soulside Journey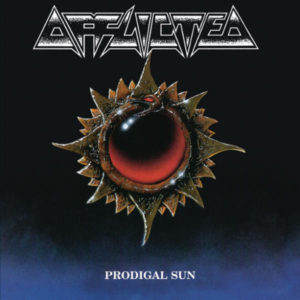 mid September 2018
Wagner:
Genesis – The Lamb Lies Down on Broadway
Steve Hackett – Please Don't Touch
Fleurety – Last-Minute Lies
Kataklysm – Vision the Chaos 7″
Sacred Rite – Sacred Rite
D.C. Cooper – D.C. Cooper
Ginn:
Rippikoulu – Musta Ceremonia demo
16 Horsepower – Secret South
Cocteau Twins – Head Over Heels
Master's Hammer – Jilemnicky Okultista demo
Varathron – Walpurgisnacht
Gamma Ray – Sigh No More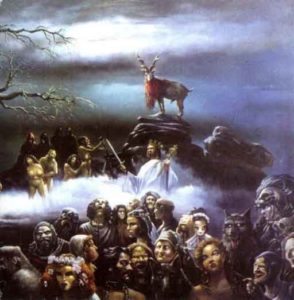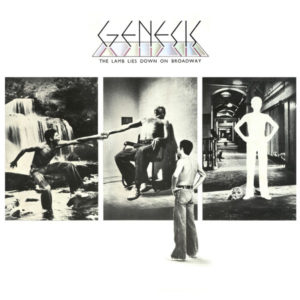 early September 2018

Wagner:
Moth Vellum – Moth Vellum
Deathspell Omega – Paracletus
Morbus Chron – Sweven
Bathory – Bathory
Maudlin of the Well – Begat of the Haunted Oak: An Acorn 1997 demo
Gigan – Quasi-Hallucinogenic Sonic Landscapes
Ginn:
Seaweed – Four
PFM – Per Un Amico
Candlemass – Dactylis Glomerata
Bolt Thrower – The IVth Crusade
Anata – The Infernal Depths of Hatred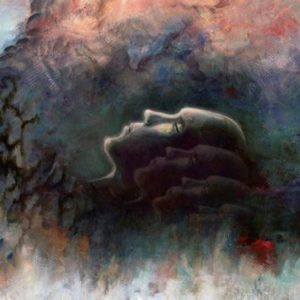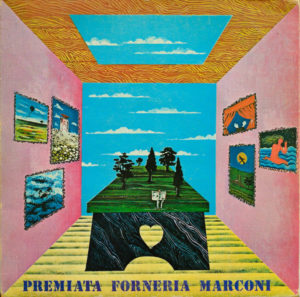 late August 2018
Wagner:
Deathspell Omega – "Mass Grave Aesthetics" track
Melvins – Nude With Boots
Quiet Sun – Mainstream
Daryl Way's Wolf – Saturation Point
The Fixx – Reach the Beach
Voivod – Post Society EP
Kiss – Alive II studio side
Ginn:
Lycia – Cold
Sacrifice – Soldiers of Misfortune
Trapeze – "Jury" track
Deceased – The Blueprints for Madness
Trouble – Trouble (1990)
Art Zoyd – Nosferatu
Dissection – Storm of the Light's Bane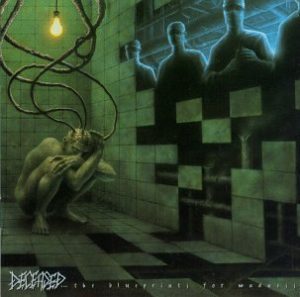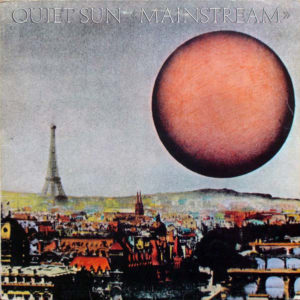 early August 2018:
Wagner:
Gentle Giant – Out of the Woods (The BBC Sessions)
Phil Manzanera/801 – Live
Amesoeurs – Amesoeurs
King Diamond – Abigail
Manowar – Sign of the Hammer
ZZ Top – Tres Hombres
Bang – "Windfair"
Ginn:
Orphaned Land – Sahara
Sentenced – North From Here
Boards of Canada – Music Has the Right to Children
Celtic Frost – To Mega Therion
Disgrace – Vol. 2
Seefeel – "Time to Find Me" (AFX Fast & Slow remixes)
Order From Chaos – Stillbirth Machine
late July 2018:
Wagner:
Voivod – The Wake
Deathrow – Riders of Doom
Carbonized – everything
National Health – Of Queues and Cures
Genesis – Live Over Europe
Crack the Sky – Photoflamingo
Deftones – Diamond Eyes
Ginn:
Peter Hammill – The Silent Corner and the Empty Stage
Mourning Sign – Last Chamber / Alienor
Mythos – Pain Amplifier
Dysrhythmia – No Interference
Memento Mori – La Danse Macabre
Death – Human
Ride – Going Blank Again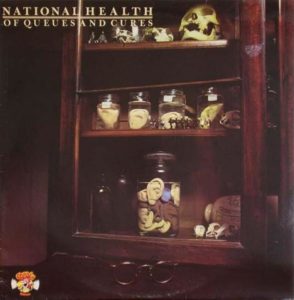 mid July 2018:
Wagner:
Black Sabbath – Headless Cross
Voivod – The Wake
Crack the Sky – Photoflamingo
Yes – Tales From Topographic Oceans
King Crimson – Larks' Tongues in Aspic
Osanna – Palepoli
Ginn:
Enslaved – Eld
At the Gates – The Red in the Sky is Ours
Hexx – Under the Spell
Green Carnation – Light of Day, Day of Darkness
Deadboy & the Elephantmen – demos 2002-2004
Anathema – Eternity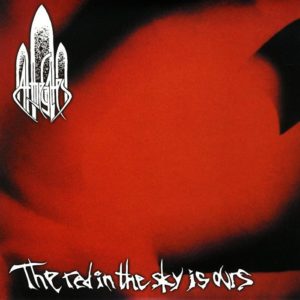 late June 2018:
Wagner:
Kaipa – Inget Nytt Under Solen
Pink Floyd – The Piper at the Gates of Dawn
Ben Levin Group – Our Place
Corte Dei Miracoli – Corte Dei Miracoli
Pestilence – Testimony of the Ancients
Citizen Band – "The Ladder Song" track
Ginn:
Mid Evil – Promo 1992
Vintersorg – Cosmic Genesis
Dr. Octagon – Octagonecologyst
Bathory – Bathory
Mystifier – Goetia
Mew – "Making Friends" track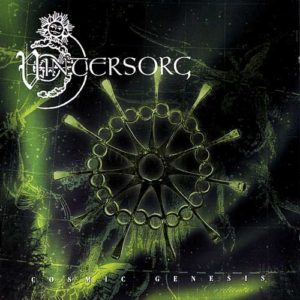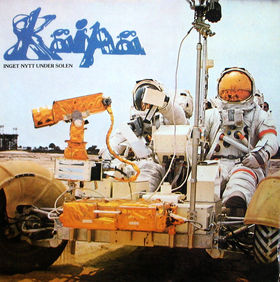 mid-June 2018:
Jeff Wagner:
Voivod – The Wake
Bent Knee – Bent Knee
The Mars Volta – Amputechture
King Crimson – Three of a Perfect Pair
Godley + Creme – Ismism
Hunter Ginn:
Mew – +-
Bolt Thrower – Realm of Chaos
Dead Can Dance – Within the Realm of a Dying Sun
Blind Mr. Jones – Stereo Musicale
Dark Tranquillity – The Mind's I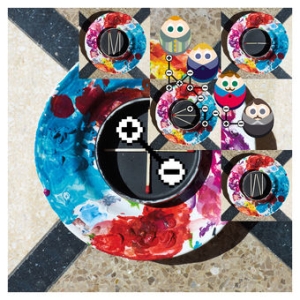 mid-May 2018:
Jeff Wagner:
A Perfect Circle – Eat the Elephant
Celtic Frost – Emperor's Return
Ulver – Sic Transit Gloria Mundi EP
Kansas – Point of Know Return
Minus the Bear – Infinity Overhead
Hunter Ginn:
Depresy – A Grand Magnificence
A Perfect Circle – Eat the Elephant
Loveliescrushing – Xuvetyn
Trial of the Bow – Rite of Passage
Believer – Dimensions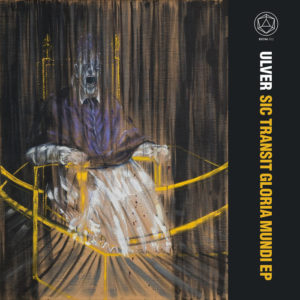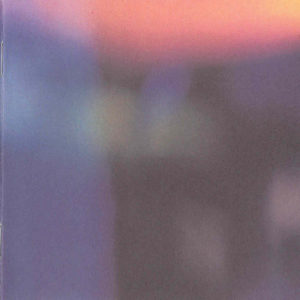 early May 2018:
Jeff Wagner:
Fleurety – Inquietum
Morbid Angel – Covenant
Voivod – Voivod
Forbidden – Twisted Into Form
Godley & Creme – Music from Consequences
Hunter Ginn:
The Jon Spencer Blues Explosion – Now I Got Worry
Banco – Banco
Corrosion of Conformity – Deliverance
Gang Starr – Daily Operation
Cemetary – An Evil Shade of Grey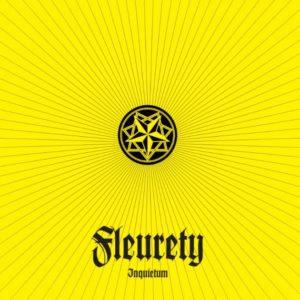 late April 2018:
JEFF WAGNER:
A Perfect Circle – Eat the Elephant
Happy the Man – Happy the Man
Colosseum II – War Dance
Wishbone Ash – There's the Rub
Riot – Rock City
HUNTER GINN:
Manes – Under ein Blodraud Maane
The Joy Formidable – Hitch
Madvillain – Madvillainy
Human Remains – Using Sickness as a Hero
Cathedral (US) – Stained Glass Horizon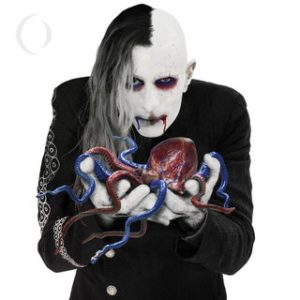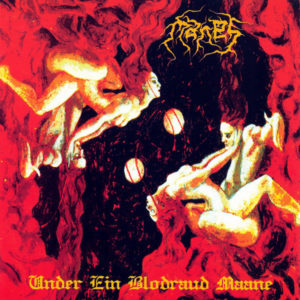 mid April 2018:
JEFF WAGNER
King Crimson – live in Zurich, November 1973
Emerson, Lake & Palmer – Pictures at an Exhibition
Dredg – El Cielo
No-Man – Wild Opera
Mid-Evil – 1992 promo/demo
HUNTER GINN
Crypt of Kerberos – Cyclone of Insanity/Visions Beyond Darkness + Demos
Swans – Soundtracks for the Blind
Devil Doll – The Girl Who Was…Death
Scorn – Ellipsis
Eisenvater – Eisenvater
early April 2018:
JEFF WAGNER
Fleurety – Min Tid Skal Komme
Deadboy & the Elephantmen – If This is Hell Then I'm Lucky
Judas Priest – Firepower high points: "Firepower," "Guardians/Rising from Ruins," "Spectre," "No Surrender," "Sea of Red"
Downes-Braide Association – Suburban Ghosts
Cave In – Anomalies Vol. 1
HUNTER GINN
Pyogenesis – Twinaleblood
Minus the Bear – Voids
Zyklon B – Blood Must Be Shed
My Dying Bride – 34.788%…Complete
David Sylvian – Gone to Earth